After 60 photos, it's time to take a small break. There are lots of other pictures, and I should get back to publishing them later.
This itinerary was first drafted from various photos I've seen here and there. Of course, there were lots of places to visit, but had to narrow down to a somewhat coherent road. Next trip to China should be similar to this one, from the east coast to the West, only a bit more north: Shanghai to Sichuan. Only I don't know when!
What a trip that was! First time I took vacation entirely on my own, and my first time in China. I truly enjoyed traveling through the country. It is said that traveling enriches you with new meeting. Traveling alone made me more open to start off random conversations with strangers, and in 3 weeks, I came across a lot of very different people, touring china for very diverse reasons. Some were venturing out of their comfort zone and looking for adventure. Some were fleeing their life and responsibilities for a little while. Some were just touring around and taking pictures. I guess I'm all of the above 🙂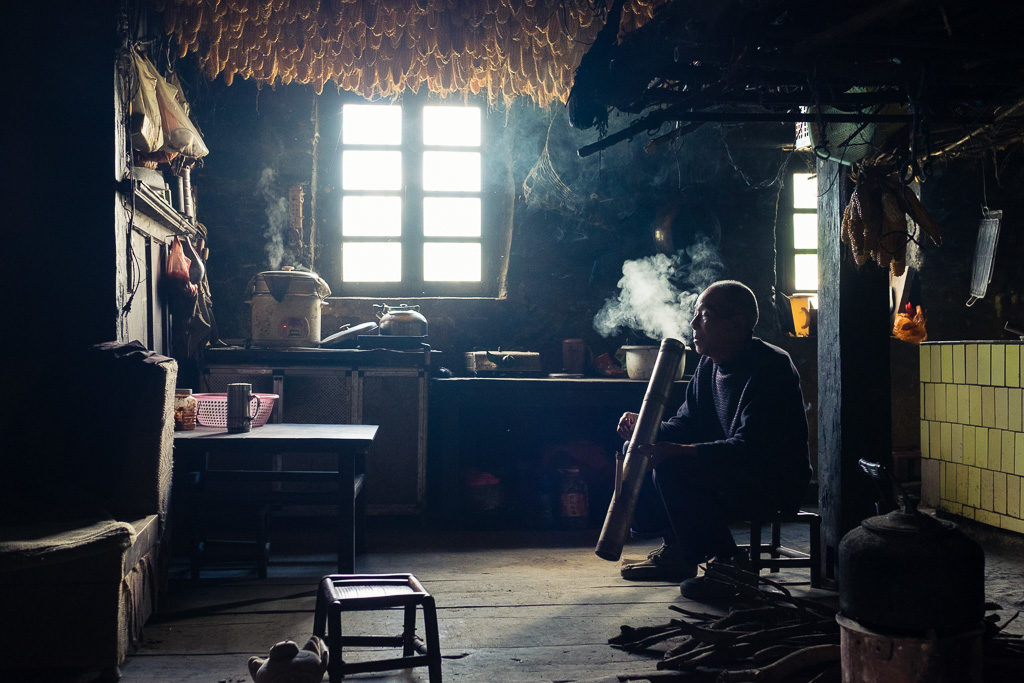 Now, did I met the Chinese? Yes, some. I met a guy from an Island next to Taiwan, who spent times working around Beijing, and in Japan, and decided he's had enough, and would live with the Hanis and enjoy a sunrise over the rice terraces. I also stumbled a hiker who joined me to my trip to Laozuidi terraces, and insisted to invite me every time he had the chance, so "I would feel welcome in his country". I got invited by a hani while I was walking across his village, first to smoke, and since I don't smoke, he cooked for me and his grand kid smokes pork and rice. The smaller one was like every kids: first shy, then playful and daring. His taller sister was first in awe, and then proceeded to challenge the few words of English she's learnt at school, and turned out to be one a better English speaker than most Chinese I've encountered. Talking of mastering English, most don't understand anything, and as I don't speak any word of Mandarin except for "hello", "thank you" and "French". The only ones with some English were the hostel tenants, or the occasional tourist guides who'd spot me. This generated some interesting time. On the night train from Jianshui to Dali, most of the car was really curious about the "fagoa" on board with them. They all came to see me, one by one, and offered some snacks once they understood I was hungry. I also met a Chinese who decided to walk with me, and said as I was a foreigner in his country, he invited me for lunch to feel welcome!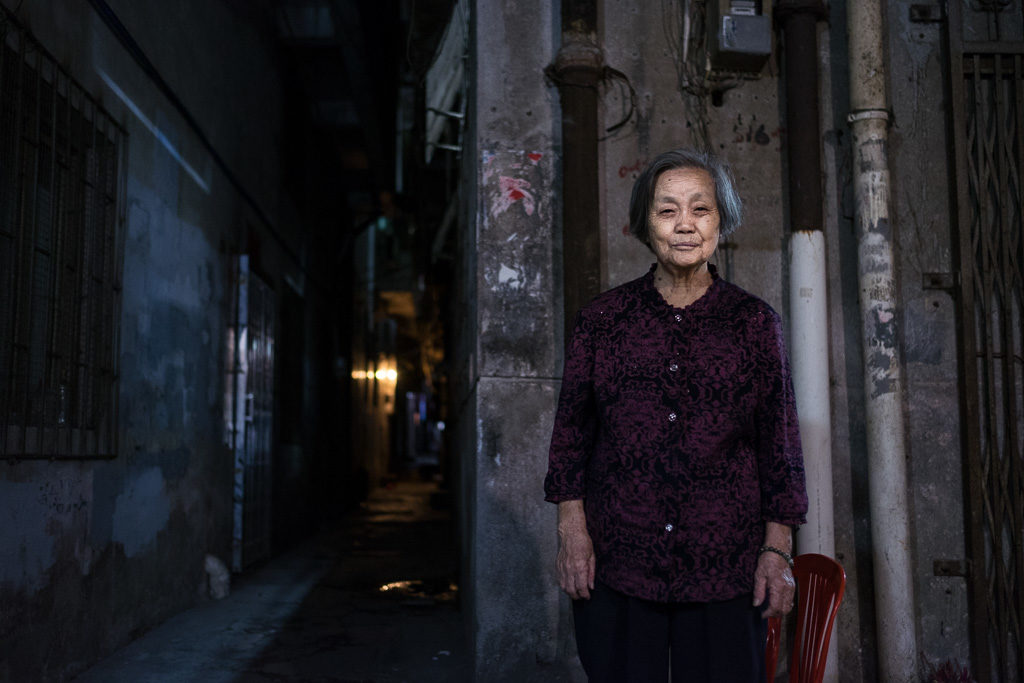 Some tips and recommendations
Traveling through China wasn't too difficult, really. Of course, they've been some hiccups, but mainly, it went much smoother than expected.
First, I'm not a big planner. Well, to be honest, I wasn't fully at ease with jumping into the unknown, so I read, a lot, about possible itineraries and made up a rough draft, loose enough so I could adjust it while being there. I had my first 3 nights planned, the first one in Canton so I could provide an address on the visa request, and 2 in Xingping. The rest were booked on the way.
Except in Hong-Kong, Chinese are generally poor English speakers, but I met a few with a "good enough" level. Mainly guides for tourist group who were curious to see me traveling on my own, and hosts in YH. Other than that, I had a book with images to indicate stuff and ask what was in the food without exchanging a word. Speaking of food, the cooking in South China is excellent.
My traveling kit:
Prepaid phone plan: bought in Hong Kong, with 500 Mo of data. Ideal for booking hostels, trains, or planes. Would buy more credits next time.
Maps.me: Install. This. App. It is the most useful one I had in China. Keep in mind you don't have access to Google, maps included. Download this app and the area you need before landing. Based on open Street Maps, it enables an off-line map, always usable, even in airplane mode. The touristy areas are usually pretty accurate. Just knowing where I was and where I wanted to go was a relief in certain situations where I was unsure.
Booking.com: I made my whole hostel reservations through it. A lot of Chinese hostels use it and it works really well.
China train booking: It helped me to know about the train time schedule, and I bought a train ticket with it to avoid a round trip to the railway station. They charge an extra for it, and not a cheap one.
WhatsApp: ciphered connections go through the great Chinese firewall, helped me to keep in touch with family.
Guide du Routard China and Hong Kong. And a Lonely Planet on a reader. The China LP is a giant pile of paper. Having it on a reader was convenient.
External battery: Kept my phone and my camera batteries full.
Universal plug adapter with USB ports on the side.
VPN (?) I didn't have one, but will consider getting one next time in China if I chose the "luxury" option: Chinese Internet is a pain to use. It's slow, and is mainly in Chinese. Most of our social networks are blocked, none of the Google services work (which tends to say I'm way too dependent to it), and the other non-Chinese services are painfully slow to use.
Camera gear
Fuji X-T1: good camera body, light and solid, reliable, with a decent image quality.
Fujinon 18-135 f3,5-5,6 WR. Not my favorite lens, but good enough. The range is versatile, it can shoot landscapes and details, and resists to rain.
Fujinon 10-24 f4: ultra wide. Very useful for shooting landscapes. I used it for shooting from stars to street, and was quite pleased with the results.
Fujinon 23 f1.4: fast wide angle. I bought this lens second hand impulsively a year ago, and I've never regretted it. I love what I can get from this lens, although I don't use it enough.
5 (!) Batteries. The camera body is a big power consumer, and I was very afraid I would run dry. 2 are genuine Fuji batteries, the others are cheap nonames.
Peak design every day messenger. It's big, it's solid, I could confidently keep my camera and lenses, papers and other stuff in there, knowing they were safe in there.
2 USB battery charger for my camera batteries . Dirty cheap, but so much more convenient than the original charger: lighter, and pluggable on USB.
Lenspen and clothes for quick cleaning
3 x 64Gb cards: I shoot raw! For better or worse.
Small portable tripod. This thing did wonder every time I needed a long pose.
Polarising and ND filters, with adapters so then can fit both my bigger lenses.
My backpack was (too) light, with enough clothes for 10 days. I did my laundry in one of the youth hostels. Other backpackers were surprised about how small my bag was. Truth be told, I wish I brought more options, especially in Hong-Kong, a pair of jeans is not ideal as the weather is hot and moist, while I was cold in the early hours of my day wandering around Shangri-la.